The Clean Data Checklist for Nonprofits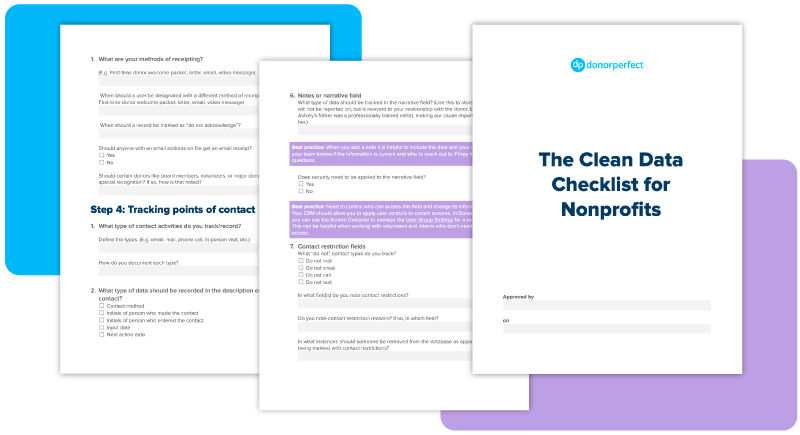 Messy data causes mistakes that your organization can't afford. Meet the companion that nonprofit CRM users have been waiting for!
Even though modern CRMs can automate data entry, your system still has opportunities to manage your data more effectively. Use these proven procedures to create a framework that keeps team members on the same page and makes a smooth onboarding experience for new hires.
Join us to reach optimal data health:
Best practices for consistent record creation
Rules for data with special circumstances
Preparation for quick & accurate reporting
Tips to avoid embarrassing payment mistakes
Standards for user security & sensitive data