Meet your fundraising success partner
Save time, raise money, and inspire donors with DonorPerfect, the fundraising software trusted by over 50,000 nonprofit professionals.
Take a Product Tour
Why choose DonorPerfect?
Nonprofits raise 20% more funds in their first year using DonorPerfect.
Imagine what your team could accomplish with software that's proven to help nonprofits grow.
Discover DonorPerfect fundraising software
Manage all of your donor data and fundraising campaigns in one place
DonorPerfect is your nonprofit team's complete fundraising hub. Coordinate development and donor engagement efforts with features and tools built for collaboration.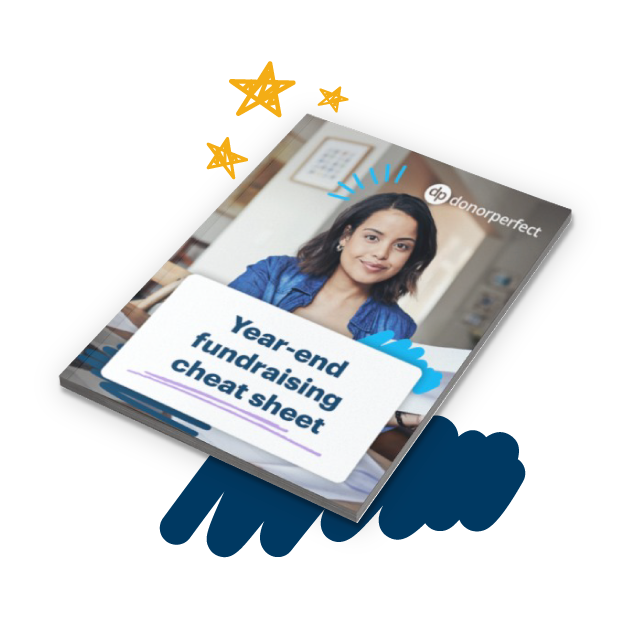 The Year-End Fundraising Cheat Sheet
The Year-End Fundraising Cheat Sheet gives you a road map for the final few months of the year, broken down according to the donor engagement cycle. Phases include: 
Planning, identification, and acquisition
Qualification and cultivation
Solicitation
Stewardship and review
When you sync up with their natural giving rhythms, your supporters will be primed and ready to give generously before they even see your solicitations.
For more year-end fundraising resources, check out our online hub!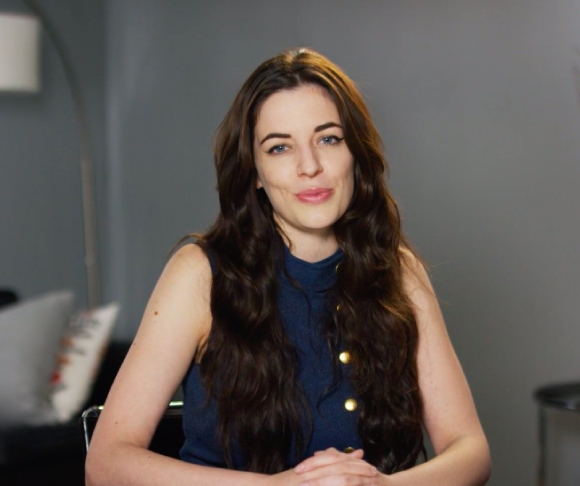 Personalized onboarding, on-demand training, and customer support
When you purchase DonorPerfect, our expert team partners with yours so everyone you lean on can learn and leverage your new system on Day 1 and beyond.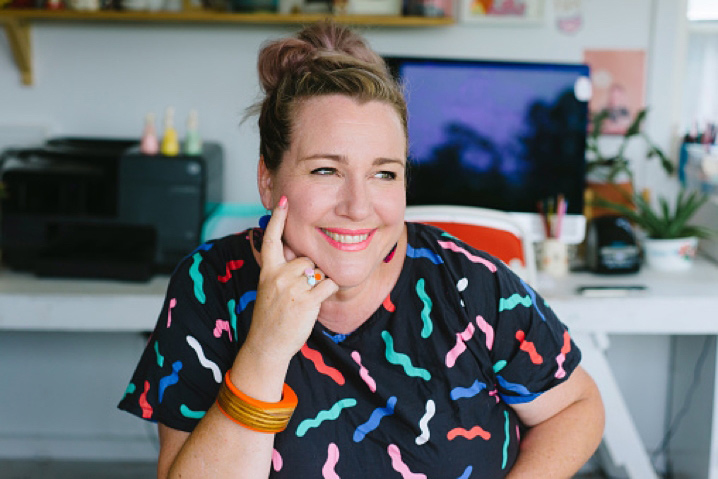 Flexible terms and affordable pricing
Here at DonorPerfect, our terms are based on our top priorities: your happiness and success. That's why, we offer a low upfront deposit, flexible monthly payment options, and no long term contracts.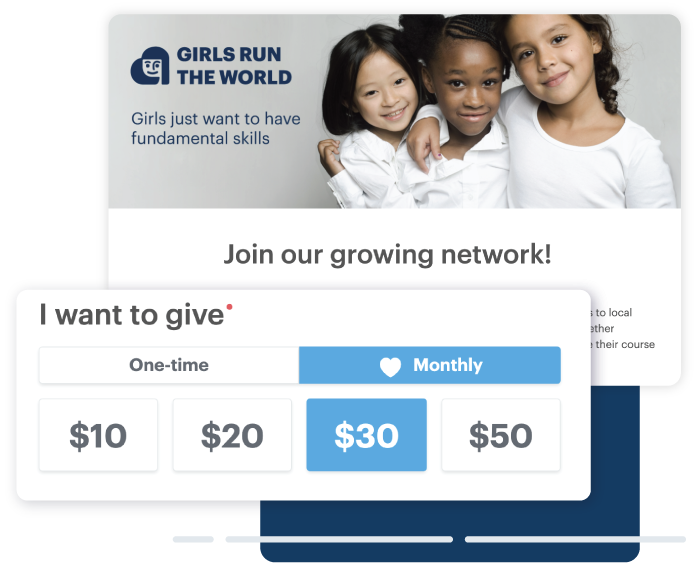 DonorPerfect Online Forms
DonorPerfect Online Forms save you hours of administrative work so you can focus on winning new donors and retaining the rest. Let gift information flow directly into your donor records for immediate acknowledgment, accurate reporting, and swift (but personal) thank-yous. Manage your recurring gifts, monthly programs, and tributes with the same online tool, and while you're at it, see an increase in completed donations – up to 3x the nonprofit average!
Join a growing community of over 50,000 nonprofit professionals
DonorPerfect is an amazing tool for our organization. I truly could not do my job without it. The simple design, deep functionality capabilities, and endless customization options make it an amazing CRM for nonprofits."
– Nicole P., Philanthropy Associate
10 years with DonorPerfect. Still a strong yes. DonorPerfect is fast, cloud-based and accessible anywhere, powerful and flexible, customizable, and easy enough for new staff to use comfortably and with confidence while the admins can create calculated fields and custom report solutions."
– Rick M., Advancement Operations Manager
People go on our website and have a super simple form to fill out, then it goes automatically into DonorPerfect. It has saved so much time on the admin end."
– Lara C., Commonpoint Queens