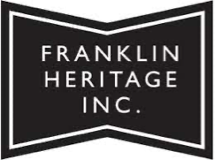 Making the Switch from Bloomerang to DonorPerfect
Switching to DonorPerfect isn't just fast – it's done right!
When it comes to transitioning to us from another software, DonorPerfect has a whole team devoted to your satisfaction. From day one, you can expect consistent communication about your needs and caring folks who will make sure they're met. In this case study, learn more about our implementation process and the experience of Franklin Heritage Inc. & the Historic Artcraft Theatre as they made the switch from Bloomerang to DonorPerfect.
The Historic Artcraft Theatre is a 100-year-old movie theatre that has maintained its charm due to support from Franklin Heritage Inc. and the surrounding community. Their donor and membership program had previously been tracked in Bloomerang, but without an integration with a ticketing solution to automatically record data, George Chimples, Donor/Member Coordinator, was entering each donor's data by hand. When the theater surpassed 3,000 donors, George and his board agreed that it was time to make the switch.
Here's what George learned about onboarding with DonorPerfect
Our donors get an acknowledgment as soon as they fill out the form, and then we do an instant merge to send a personal thank you. This is why we're seeing an increase in donations and donor retention."
– Lara C., Commonpoint Queens
Recommended to check out