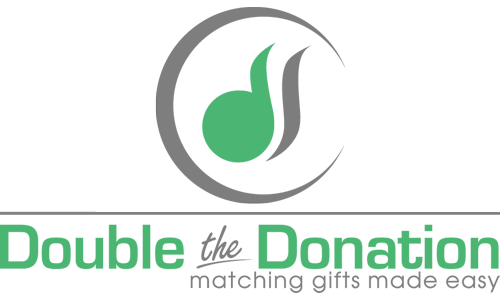 Get More Matching Gifts.
There are two reasons why your nonprofit isn't receiving matching gifts:
Reason #1.
Donors aren't aware their employers offer matching gifts.
Reason #2.
Matching gift processes are too complicated and time consuming.
Every time a donor gives without opting for a matching gift, you're only getting half of the available funds that could support your cause. Stop missing out on matching gifts!
Double the Donation is designed to help your organization:
Let donors know a matching gift option is available to them
Make the matching gifts process quick and easy
Here's how it works:
When donors give through your DonorPerfect Online Form, Double the Donation prompts them to check if their employer will match that donation. If the donor is eligible for matching gifts, Double the Donation allows your organization to easily share company-specific matching gift information, taking the guesswork out of how to submit matching gifts.
The information includes:
Links to company submission processes
Easy-to-understand instructions and guidelines for donors
Minimum and maximum amounts matched
Matching gift ratios
Volunteer grant information
Company contact information
Learn more about DonorPerfect and Double the Donation