Rescue Mission Fundraising Summit
REGISTER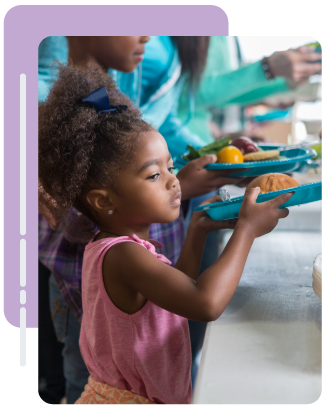 Post-2020, fundraising professionals in the homeless + housing sector are hitting "refresh" on their donation campaigns and seeking strategies that are a better fit for the new and now.
That's why we're inviting Justin Behrens, LSW from Keystone Mission to share how his organization managed to grow its revenue by 169,131% in one year, as well as DonorPerfect partners who can share more detail about the tools used by our rescue mission clients.
Join us for a two-day mission-specific fundraising webinar mini-series, where you'll pick up skills that will help you to:
Streamline your direct mail campaigns and check processing
Reach and cultivate relationships with a broader audience
Best practices for email communication for a digital audience
Establish a monthly giving program that retains more donors
Recognize your volunteers that donate and thank them appropriately
Inspire more of your donors to become major donors
Increase your nonprofit's online donations
DAY 1 - June 15, 2021
12:30 - 12:45
Intro/Welcome
Presented by: Darryl Moser
12:45 - 1:20
Keynote:
Keystone Homeless Mission In-House Campaign Success Story
How bringing a direct mail campaign in-house opened up other resources to improve fundraising, bringing more funds to programming with less spend.
Presented by Justin Behrens
Executive Director, Keystone Rescue Mission
1:20 - 2:00
Direct Mail + Checks:
Dramatically Improve Efficiency of Direct Mail Campaigns
Direct Mail with DP CheckScan can save 2,000+ hours per year or thousands of dollars in lockbox fees by automating the data entry to DonorPerfect and speeding up the thank you process to your donors.
Presented by James Cowen & Darryl Moser
President DP CheckScan / DonorPerfect
2:10 - 3:00
Volunteers:
How to Effectively Manage Volunteers in a Rescue Mission
Putting volunteers in control of the signup and job selection process decreases management time and provides volunteer data needed to integrate hours with donation data in DonorPerfect. A review of how VolunteerLocal's features provided huge benefits to a rescue mission.
Presented by Brian Hemesath & Paige Pennigar
President VolunteerLocal / Director of Business Development, VolunteerLocal
3:00- 3:45
Email Marketing Design that Gets Results and Helps Your Rescue Mission
Email marketing is a proven way to engage, motivate, and grow your mission, but creating an effective email is made all the more challenging in today's mobile-centric world. In this session, we'll share how to design an email for today's rescue mission audience, creative ways to get your email opened, and how to leverage data to assist in making future marketing and strategic decisions.
Presented by Matt Montoya
Channel Marketing and Enablement Manager, Constant Contact
DAY 2 - June 16, 2021
12:30-12:35
Day 2 welcome
12:35 - 1:20
Build a Recurring Giving Program that Crosses Generations
Monthly donors contribute reliably and bountifully. This session will cover best practices to launch and manage your monthly giving program to meaningful levels in your rescue mission.
Presented by Kelly Ramage
Training Specialist, DonorPerfect
1:20 - 2:00
Graduating Donors to Major Donors
Internal data is helpful in seeing a donor's relationship to your organization; involvement, consistency of giving, history, etc. But to get a holistic view of your donor you need external data at the time of the important ask. This session will cover how rescue missions can best use wealth data to review your donors and best spend your time raising major gifts.
Presented by Frank Choi & Kelly Ramage
Channel Sales Associate, DonorSearch / Training Specialist, DonorPerfect
2:15 - 3:00
Roundtable Discussion
Bringing our panel of solution providers, this session provides an ear to the needs of the rescue mission organizations. A free form virtual town hall meeting to discuss the most critical technology and fundraising needs.
Presented by Darryl - Moderator